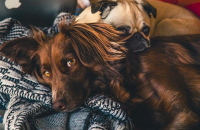 Ask for dog sitter recommendations
If you have no prior experience hiring a dog sitter, then asking for recommendations is the right option. Somebody among your friends and family might already know about a reliable and responsible dog sitter. Asking around can save you from spending a lot of time and effort.

But what if nobody in your circle of friends has ever hired a dog sitter before? A better option for you, in this case, is checking online forums. It may be a good idea to check the online forums the dog owners in your area set up to get personalized recommendations.
Ask you vet for dog sitter recommendations
Another great option for you to find the best dog sitter in your area is getting options from your dog's vet. There's a great chance that your vet knows about local dog sitters, and asking advice from them will help you save your time and effort and make the right choice. The good thing about asking for a recommendation from your vet is that you will hire a dog sitter who takes care of the health of your dog.
Check dog related websites to find the best dog sitter in your area
Online research can be a valuable resource if you can't get information from your vet or anyone in your circle. When looking for the right dog caretaker for the duration of your time away, check websites of different dog sitters in your area. See reviews left by other pet owners about the dog sitting services offered.

Most dog sitters list proper details about their facilities. Comparing their services and the costs will help you ensure that you don't waste your money or put the health of your dog at risk by hiring a dog sitter who lacks the necessary experience.

What does your dog say?

Regardless of how skilled a dog sitter is or how much experience they have of handling dogs with care, these factors do not matter if your dog doesn't feel comfortable around the dog sitter. Your dog must find the new temporary environment caring and entertaining.

Take your dog with you when you visit the dog sitter to find out how your dog reacts to the new people and the place.

Don't forget to ask the important questions when choosing the right dog sitter for your pet

Remember that it's your job to ensure that you hire the best dog sitter. Here are some questions you must ask prospective dog sitters during the interview process:

How does the dog sitter deal with an emergency situation?
How many years of experience does the dog sitter have as a dog watcher?
What specific training does the pet sitter have in regards to taking care of a dog?
Asking questions such as the above will help you make a better decision when you are looking for the right person to temporarily take care of your dog. For example, while you are away on vacation, there might be an unexpected situation that has to do with your pet and the person that you are hiring as a pet sitter should be prepared for any potential emergency. Always leave your contact information with the dog sitter to make sure that he or she can easily get in touch with you should there be any questions in regards to the dog.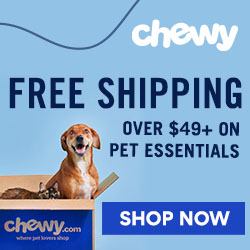 If your pet needs to take any medications while you are on vacation, be sure to leave very detailed instructions on which medications your pet needs to be administered, medication dosage and how many times the dog needs to take the medication. Explain to the dog sitter how your pet should take the medications.

Don't forget to mention any important information in regards to the care of your pet. For instance, if your dog tends to be aggressive towards other dogs during walks, be sure to mention this to the dog sitter so that he or she is better prepared for taking care of your dog while you are away. Some dogs may be interested in chasing small animals while outdoors and this information can be helpful to your pet sitter. If you have specific directions for walking your dog, be sure to mention these to the pet sitter. For example, you may specify what times you'd like to have your dog walked and the duration of the walk. If there is a dog park in your area but you do not want your dog running without a leash there, be sure to make this information known to the person who will be taking care of your dog.

In order to help your dog sitter do a great job with your dog while you are away, be sure to provide clear instructions in regards to feeding, walking, excersising and keeping your dog comfortable while you are away. The better prepared your dog sitter, the more peace of mind you can have in regards to how your dog is cared for while you are on vacation or on a business trip. Don't forget to leave enough dog food for your dog and explain to the dog sitter where the important items are such as the leash, dog treats, dog medications and dog toys. If your dog will stay with the dog sitter, be sure to bring your dog's bed as well as food and water bowls along with some of the favorite toys that your dog can enjoy while staying with the dog sitter.

Dog boarding services are becoming more and more widespread and could be a great option for your pet. Many pet owners choose to take their dog to dog daycare and oftentimes these dog boarding facilities can take care of your dog while you are on vacation.